Town and Village Signs in the Blyth Valley Area
Many Suffolk villages and most towns have a sign such as these. They sometimes depict famous historical scenes connected to the location, such as the Battle of Solebay in 1672 on the Southwold sign. Often they reflect familiar features of the village such as the unique detached round tower of Bramfield Church or the magnificent carved angels in the roof of Blythburgh Church.
Click on a thumbnail picture to see a bigger picture.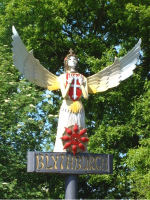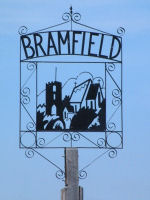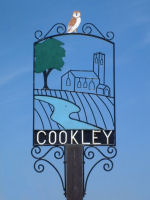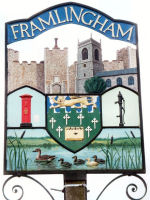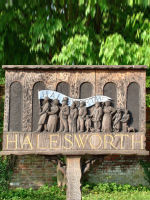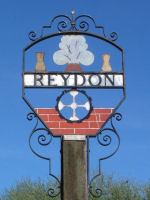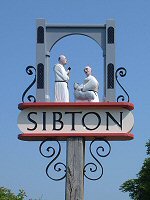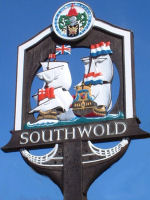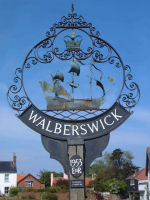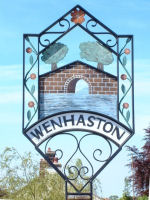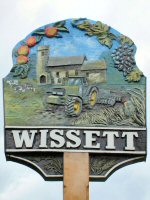 Some Favourite Websites For June 2022:
Halesworth Stationers – For all your personal and business stationary needs
Now under new ownership, The Halesworth Stationers is a treasure trove of office, stationary and art and craft supplies along with Inkjet Cartridges & Computer Accessories. Halesworth Stationers are now open with appropriate spacing and Covid-19 precautions
Chris Doyle Photography – Beautiful Photos of local nature and recent horse riding events
View extensive online galleries of recent horse shows, show jumping, cross country and other events as well as galleries of local wildlife. Prints are available to order online.
Southwold Beach Hut Owners Association – The online home of the owners of Southwold's iconic beach huts
On this website are details of the Southwold Beach Hut Owners Association group as well as the latest news and information for prospective, new and existing members, owning a tiny slice of our wonderful Suffolk coastline.
The Halesworth Pet Store – Specialists in Animal Nutrition and Pet Care
Visit our shop or take advantage of our Free Local Delivery Service! We are experts in animal nutrition, catering for all quantities – from small bags to bulk deliveries amd we are happy to help with all of your requirements
Woodside Barn – Skilful conversion of a Grade II listed timber-framed barn close to Aldeburgh, for up to Six
Children and well-behaved pets welcome. Downstairs bedroom with wet room. All bedrooms en-suite. WiFi. Outside space.