Town and Village Signs in the Blyth Valley Area
Many Suffolk villages and most towns have a sign such as these. They sometimes depict famous historical scenes connected to the location, such as the Battle of Solebay in 1672 on the Southwold sign. Often they reflect familiar features of the village such as the unique detached round tower of Bramfield Church or the magnificent carved angels in the roof of Blythburgh Church.
Click on a thumbnail picture to see a bigger picture.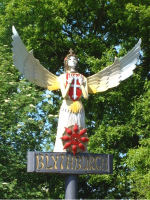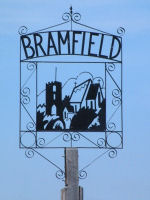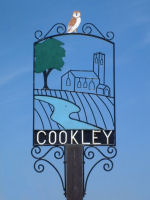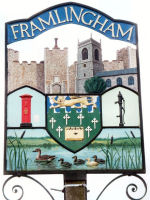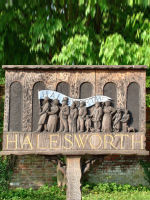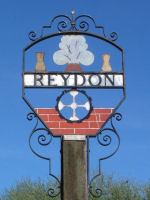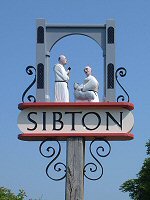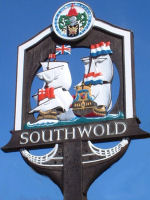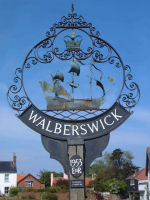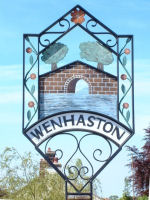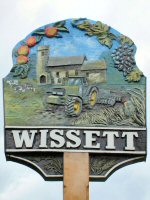 Some Favourite Websites For January 2022:
Chris Doyle Photography – Beautiful Photos of local recent horse riding events
View extensive online galleries of recent horse shows, show jumping, cross country and other events as well as galleries of racing dogs and wildlife. Prints are available to order online.
Juliet Penwarden Coaching – Juliet Penwarden Coaching - Horse riding and care
Juliet is an experienced and qualified coach who places a strong emphasis on harmony between horse and rider and takes great pleasure in helping partnerships progress, whatever their goals.
Golden Light Essences – A Gift of Transformation
Golden Light Essences comprise a range of flower and vibrational essences. These flower essences have been created to help us to understand and transform the negative beliefs we have about ourselves, and our world.
Janet Talks – Janet is a writer and broadcaster with many years experience
Southwold 'A place to love' has almost 200 pages packed with the stories and histories behind the inscriptions on its colourful beach huts, its many benches and on those small brass plaques on Southwold pier. The stories will both delight and inform.
Waveney Wholesale – Suppliers of toys, novelties, giftware, china, housewares, pet items, beach goods and so much more
Established Halesworth-based suppliers with over 3000 lines stocked. On-line ordering or call and collect.