Minor Hero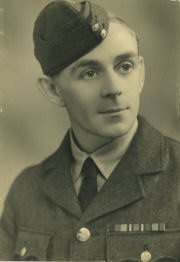 Remembering years ago
When all was taut and smiling.
Sepia photographs from India,
Smartly uniformed,
Brilliantined for posterity,
Mentioned in Despatches
Lifetimes ago.
He's fighting now the old enemy
Who comes for everyman.
Old age and uncertainty
Combined to bring him down,
Fetching him up
In this quiet world
Where heroes are made
Every day.
Silent struggles
Against the awkwardness
And unalleviated pain.
So now that smart airman
Has crashed
in the desert of the wards
His rescuers unaware
Of the minor hero in their midst
Survivor from the heat of India,
Immobilised by ill-fortune
In this artificial womb,
Amidst the detritus
of smaller wars
Whose end is conjecture,
Veiled and secret.
By Richard Maslen.
In Memoriam John Samuel Holden
1939 - 1945. died 20.1.1996
Some Favourite Websites For May 2020:
PJN Motor Engineering – Very high quality local sevice
PJN Motor Engineering has been established in Wenhaston for many years and is based on providing a very high quality repair and maintenance service for all car and motorcycle types. Check them out if you need a quick fix or a full overhaul!
Stoneware Birds – Life-sized handmade and unique British birds, now available to buy online.
A charming unique gift or a treat for oneself. See the website to know how each one is made. Now available to buy online. Each bird is an individual creation, varying in choice from the perky wren to the plump bullfinch together with other well-loved British birds. Which will you choose?
Golden Light Essences – A Gift of Transformation
Golden Light Essences comprise a range of flower and vibrational essences. These flower essences have been created to help us to understand and transform the negative beliefs we have about ourselves, and our world.
Andy Seedhouse Boats – Andy Seedhouse Boats, Woodbridge - Boat Sales
A friendly and professional family-run business with an old-fashioned approach to customer service, located on the picturesque waterfront at Woodbridge on the River Deben. From dinghies and day boats to fishing boats and yachts, and even including liveaboard boats too, Andy brings his many years of experience in helping his customers buy and sell. Also chandlery, trailers, etc.
CICO Chimney and Fireplace Services – Taking pride in providing a perfect chimney lining and fire prevention service
As one of the largest networks of chimney lining installers in the UK, CICO chimneys offer advice and solutions to individuals and trade. Since the early 1980's CICO chimney linings have continually developed a service and product that have been approved and recognised by many professionals as well as the general public.